Ever since I got into system administration, hardware security to narrow it down, I have been led to believe that virtually any data written on a hard disk drive can be easily recovered, even if the bits have been overwritten. This is the reason many organizations destroy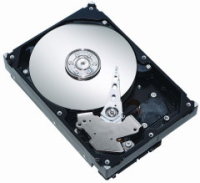 their old, perfectly good hard drives completely instead of discarding them whole.
Though I myself have recovered lost or deleted data a number of times, recovering overwritten or "zeroed" bits was something you would leave to data recovery services with the right hardware tools. The theory is that the data itself is binary, either a 1 or a 0, but when written on magnetic media, it leaves a pattern that can be extracted even if the values have been overwritten.
To be very safe with my own data, I've always "shredded" (using the shred or dd utilities) any hard disks that had any of my data and now needed to be returned or passed on to someone else. This involves writing random bits of data on the whole hard disk with up to 25 passes or cycles (default for shred) which can take quite a while on very large or slow drives and can possibly wear them down.
The Great Zero Challenge aims to confirm whether or not a professional, established data recovery firm can recover data from a hard drive that has been overwritten with zeros once. The challenge, which started on January 15th 2008, will expire in another four months yet not even a single contender has taken it up. The prize has been raised to $500 from $40, but I doubt anyone will step forward.
Reading up more on this, I've found that you require a powerful electron microscope to get any meaningful results and even then, the chances of recovering useful and complete data are very slim. So unless the government is after it, or your aging drive contains evidence of which planet Michael Jackson is really from, a single course of zeros will make sure the data is gone and that the drive is safe to .