It's official. The Chevrolet Cruze has arrived in Pakistan and has been sighted in Islamabad. The Cruze replaces the Daewoo Lacetti (also known as my beloved Chevrolet Optra) and the Chevi Cobalt. The latter probably doesn't exist in Pakistan and the Optra is mostly found in Islamabad.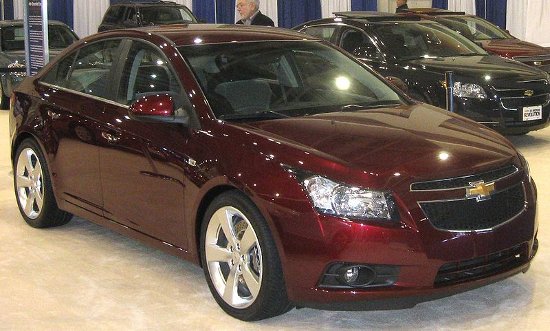 The Cruze is quite an impressive car with a new design and a very cool, sporty interior. However, the high price tag in Pakistan is bound to be a hurdle for most people. At least I probably won't be upgrading anytime soon.
More info on it here.