The past few days have been filled with tragedy on a national level. Pakistan saw the country's worst ever plane crash on Wednesday when an Airbus A321 crashed into the Margalla Hills, overlooking Islamabad. All 152 people on board lost their lives, their charred and dismembered remains scattered around the hill (link).
As is the case with most events concerning Pakistanis, many conspiracy theories have sprung up about the cause of the crash which was most likely due to human error or failure to follow proper procedures. The exact cause of the crash has not been determined, or at least hasn't been made public yet, but the incident has put into question how closely safety standards and regulations are followed by the airlines operating here. (link). May we never see such an incident again.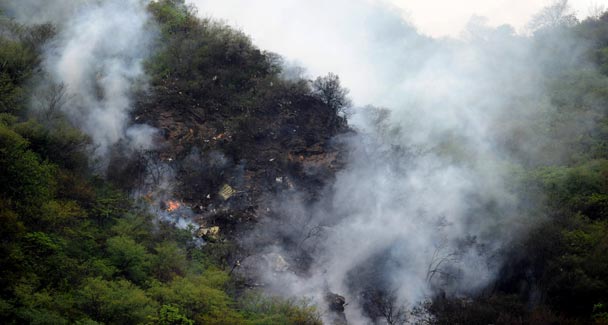 The other calamity to hit us came as a result of the annual monsoon rain and glacial melt-water. Severe flooding has caused hundreds of deaths and left countless poeple homeless in the Khyber Pakhtoon Khwah (formerly NWFP) province. We're likely to see more damage in the coming days as the flood waters hit the Punjab province and then the Sindh, before emptying into the sea.
A smaller flood hit us in Islamabad on Wednesday cut off most parts of the capital from each other. Though the water receded soon afterwards, it left debris on many roads and even in many homes. It also damaged one of the main power grids (the one in my sector) and caused an outage that lasted for two whole days. I better put my alternative energy plans in motion to avoid another such incident.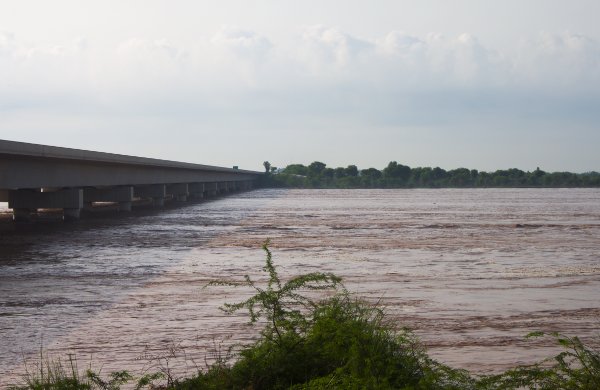 The sad fact is that we experience severe dry spells every year. The monsoons come every year and the waters rise to catastrophic levels almost every other year. Yet we can't help but fall victim to this recurring nightmare while those in power use it as an opportunity to acquire foreign aid instead of investing in infrastructure. The aid is a fraction of the actual amount by the time it reaches those in need of it, if it ever gets there.
Most plans for the development of reservoirs, flood barriers and dams are shelved due to staunch opposition from powerful people who stand to lose their piece of the pie. Same goes for electricity generation and so many of the other problems we face today. If only we could put national interests before those of the chosen few.