Via BoingBoing. The History Channel, one of my favorites, will be airing their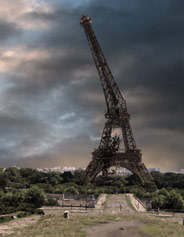 Life After People show, starting this Monday. The website offers a glimpse of the show's contents and discusses a number of issues that could arise in case civilization as we know it, ceases to exist. Should really be worth watching. From the site:
What would happen to planet earth if the human race were to suddenly disappear forever? Would ecosystems thrive? What remnants of our industrialized world would survive? What would crumble fastest?…
The site also offers a number of survival tips, in case you find yourself in the awkward position of being the sole survivor of a civilization meltdown, but they can come in handy even if that doesn't happen. I've really enjoyed watching a few episodes of Discovery's Man vs Wild show which also discusses survival in the wild so this should be right up my alley.