Severely damaged by a fire that started late Friday night, Gakhar Plaza, one of Rawalpindi's iconic shopping places, has collapsed.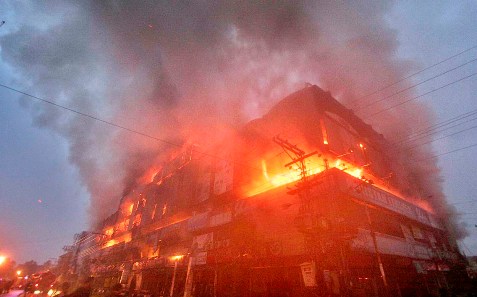 I had only been to Gakkar plaza a couple of times in the past, but my last visit was just around a week ago and I quite enjoyed eating at the rooftop restaurant. Sad to see it destroyed.
More on The News and Pro Pakistan.