Attabad Lake (Gojal Lake), was formed in 2010 as a result of a massive landslide. At the time, it was the fastest growing lake in the world and now stretches for 21km (13 miles) in the Hunza Valley.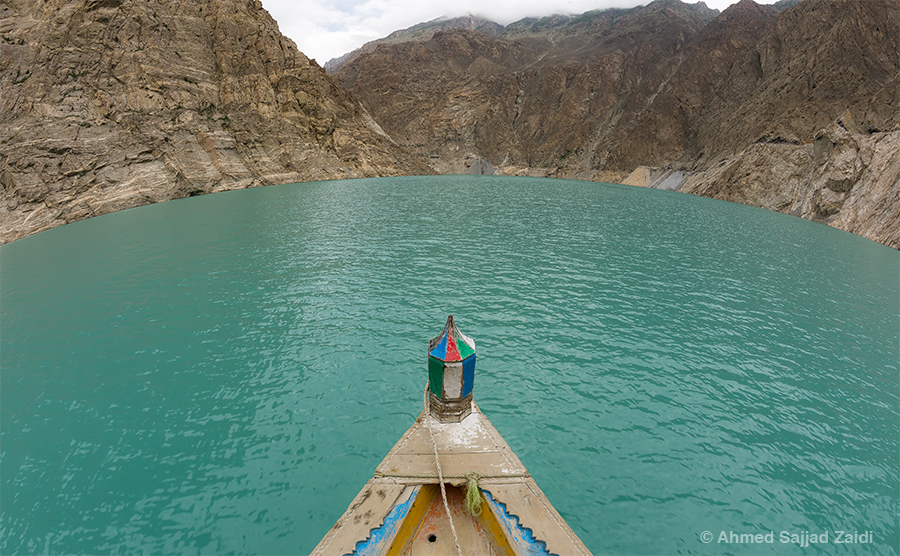 The lake's turquoise waters hide a number of towns and villages that were submerged after the landslide. It also cut off a large section of the Karakoram Highway, severing a major land route between China and Pakistan. A new, elevated section of the highway is now under construction.
This shot was taken from the bow of the boat on my trip to the valley earlier this year.