It is the 14th of August and Pakistan's 67th anniversary today. Although it is supposed to be a day that celebrates our freedom, sadly it means being trapped inside the capital for the citizens of Islamabad. In fear of Imran Khan's "Azadi March" (freedom march), the government has blocked all roads in and out of Islamabad and a number of public areas within the city are off-limits.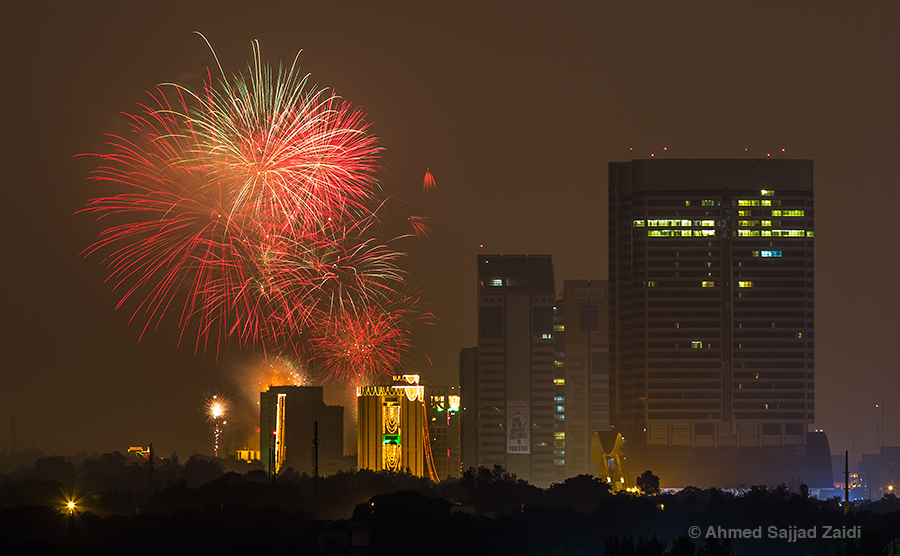 It hasn't dampened people's spirits however. They were still out on the roads, late into the night, playing music, doing tricks with their cars and dancing in front of their vehicles in the numerous traffic jams.
Official celebrations were restricted to the areas around the parliament and open only to the privileged few with invitations. These included a fly past of air force jets and helicopters, followed by this distant, but amazing display of fireworks.