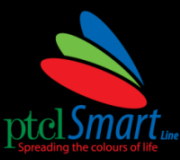 Some say it is the world's biggest telco. Others agree that even if it isn't, it definitely is Pakistan's biggest. Also the largest Internet Service Provider, PTCL (or Pakistan Telecommunications Company Limited) has come a long way from the days when it was an entirely government-owned, bureaucratic monolith.
Getting a phone line installed is usually a matter of a couple of days. Subscribing to additional services is as simple as calling the helpline and asking for it. No more hassles of dealing with multiple bills or rude technical staff. Prices have come down to reasonable levels and we are now starting to see services that nobody even dreamed of before.
PTCL is transforming itself in such a way that the whole country's technology roadmap is looking very bright. Like the price of oil, this giant seems to have a trickle-down effect on virtually everything in Pakistan, so whatever it ends up doing is highly significant.
It all started with the low-cost DSL connections that PTCL came out with last year. The quality wasn't too great, but this move caused other service providers to slash their prices and allowed broadband to be accessible to a lot more people. The quality has gradually crept up to an acceptable level.
PTCL Smart line
Now, thanks to months of intense preparation by PTCL's Executive Vice-President, Mr. Zomma (seen in the photo giving a demo), and my good friend Majed Jahandad, PTCL has made another leap forward with IPTV, part of its PTCL Smart line package. I know how busy Majed's been so have a good idea of the kind of effort that went into it. Great achievement guys and best of luck.
Though the service was officially launched during this year's ITCN, it has been available for trial to selected broadband subscribers for a couple of months now. Being a 2Mbps customer, I was offered one some time back and it has been working really well.
It already provides about a hundred channels with excellent picture quality and a number of features that you simply can't get with cable TV or other media services. The time-shift feature allows you to rewind and then forward the channels within a 30-minute time-frame. This means that you don't have to worry about missing the start of your favorite show or those boring parts you wish you could forward.
As for installation, it will simply work with your existing phone line, only requiring the installation of another device that plugs into your DSL router. The cost may be a little steep at the moment, but it's not much different from the money I'm currently paying SunTV.
Video on demand (or VOD) allows you to watch any movie you like at any time. Just select what you want from the menu and click it.
One of the drawbacks I've seen is that it's missing some channels that I usually watch, but that aren't very popular with most people. I haven't had a chance to use VOD much, but the available shows on that are also somewhat limited. Then the user interface could use some improvement. It's currently quite complex.
There's been a lot of talk about convergence at ITCN. This service is a great example of combining voice, video and data services into one and I hope it spurs others into following their lead. Hope you guys continue to improve the service.